Ask Somerset's Plants will bring the knowledge of local flora to bear on our everyday human problems and dilemmas, to create a new sound art work that fosters connection between Somerset's people and its plants.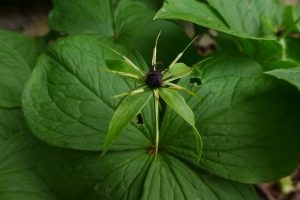 Herb Paris
Ask Somerset's Plants will be steered by the questions that Somerset audiences want to pose. Not questions about nature or plants, as you might expect, but about people's own lives and human society, questions that will vary from the political and societal to the deeply personal. With pressing questions to answer, the artists will consult Somerset's plants, guided by the local botanists and wildlife experts that know them well. We will look at what happens in Somerset's plant world as a mirror, and as a resource, for its human population.
If you live or work in Somerset you can submit your question here or ring us and leave a voicemail on 0759 300 4305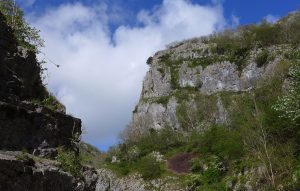 Cheddar Gorge
Each walk and conversation, visiting plants in some of Somerset's diverse and specialised habitats, will be guided by the questions we receive. Audio recordings of what we learn will be  shared during Somerset Art Weeks Festival (21 September – 6 October).
Ask Somerset's Plants is commissioned by Somerset Art Works.