ASK THE APES
Turner Contemporary, Margate, Saturday 21 July 2018 at 2.30pm
If apes could offer advice on human problems, what would they say?
Artists Marcus Coates and Fiona MacDonald : Feral Practice were joined by a panel of primate specialists to illuminate problems and questions of human experience. Ask the Apes draws on and celebrates the vast resource of knowledge that apes, and the humans that study them, have accumulated.
Ask the Apes accompanied the exhibition 'Animals and Us' at Turner Contemporary, in which Marcus exhibited a work he made in collaboration with Volker Sommer.
Ask the Apes Panelists:
Volker Sommer is Professor of Evolutionary Anthropology in the University of London. His research interests focus on the evolution of primate social and sexual behaviour, cognition, rituals, biodiversity conservation, animal rights and evolutionary ethics. From 1989, he developed a long-term study of white-handed gibbons in Thailand. Here, he lived for several years at the edge of the Khao-Yai rainforest. In 1999, in Nigeria's mountainous northeast, Volker Sommer founded the Gashaka Primate Project with a specific focus on monkeys and chimpanzees.
Dr Nicholas Newton-Fisher is a primate behavioural ecologist and expert in wild chimpanzee behaviour. He has conducted extended fieldwork in Uganda and Tanzania. He conducted the first detailed study of the Sonso community in the Budongo Forest, Uganda.  He was assistant director of the Budongo Forest Project (now BCFS) in Uganda.
ASK THE BIRDS
Whitechapel Gallery, Saturday 24 February 2018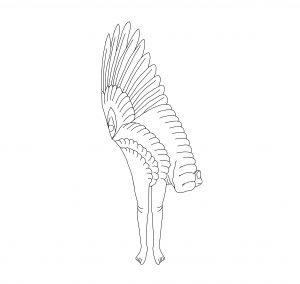 Artists Marcus Coates and Fiona MacDonald : Feral Practice, with an esteemed panel of bird specialists: Helen Macdonald, Tim Birkhead and Ceri Levy, apply their knowledge of bird life to help illuminate problems and questions of human experience. The panel  used their specialist knowledge of the intricate relationships and behaviours that have evolved amongst bird species as a mirror to our own lives, opening up fresh perspectives and insights.
Ask the Birds was the first of three events for Whitechapel Gallery's Curios Society, accompanying the exhibition Mark Dion: Theatre of the Natural World.
Helen Macdonald is a writer, naturalist, and scholar. Her best selling book, H is for Hawk, won the 2014 Samuel Johnson Prize and Costa Book Award. She has written and narrated radio programmes, and appeared in the BBC Four documentary series, Birds Britannia, in 2010. Her other books include Shaler's Fish (2001) and Falcon (2006).
Tim Birkhead is Professor of Behaviour and Evolution at the University of Sheffield. He researches bird populations and breeding. Recent publications include: The Most Perfect Thing: the Inside (and Outside) of a Bird's Egg, 2016; Bird Sense: What it Is Like to Be a Bird, 2012; The Wisdom of Birds: An Illustrated History of Ornithology, 2008.
Ceri Levy is a filmmaker, writer, curator, and podcast presenter. His Gonzovation Trilogy, with artist Ralph Steadman deals with the subject of species extinction. He is a campaigning film-maker for conservation. The illegal hunting of migratory species in the Mediterranean forms the basis of his project, The Bird Effect. His journals can be read online at Caught by the River.
ASK THE WOOD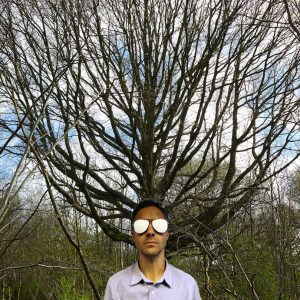 Tuesday 16 May 6.30-9pm
South London Botanical Institute, London SE24 9AQ
British artists Marcus Coates and Feral Practice, together with an esteemed panel of naturalists – forest scientist Gabriel Hemery, mycologist Irene Palmer, urban ecologist Mathew Frith and plant folklorist Roy Vickery – invited the audience to bring deep-rooted personal questions and thorny problems to be deliberated and fathomed via the wisdom of the woods.
For more details go to feralpractice.com/askthewood