ASK THE BIRDS
Whitechapel Gallery, Saturday 24 February 2018 at 3pm
If birds could offer advice on human problems, what would they say?
Artists Marcus Coates and Fiona MacDonald : Feral Practice invite a panel of bird specialists: Helen Macdonald, Tim Birkhead and Ceri Levy, to use their knowledge of bird life to illuminate problems and questions of human experience.
The audience is invited to bring questions to be deliberated and fathomed via the wisdom of the birds. Questions can be about anything that concerns you – personal or political, local or global. If you would like to ask a question to the panel, please go to  'Submit a Question' and mark it 'Ask the Birds'.
The panel will use their specialist knowledge of the intricate relationships and behaviours that have evolved amongst bird species as a mirror to our own lives, opening up fresh perspectives and insights. Subverting a 'Gardeners Question Time' format, Ask the Birds draws on and celebrates the vast resource of knowledge that birds and birders have accumulated.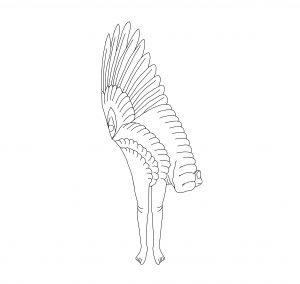 Ticket link for Ask the Birds event will be live soon. All tickets through the Whitechapel Gallery.
Our panellists:
Tim Birkhead is a British zoologist, and professor of behaviour and evolution at the University of Sheffield. His research focuses on populations of birds and their reproduction. Recent publications include: The Most Perfect Thing: the Inside (and Outside) of a Bird's Egg, 2016; Bird Sense: What it Is Like to Be a Bird, 2012; The Wisdom of Birds: An Illustrated History of Ornithology, 2008.
Helen Macdonald is writer, naturalist, and an Affiliated Research Scholar at the University of Cambridge Department of History and Philosophy of Science. Her best selling book, H is for Hawk, won the 2014 Samuel Johnson Prize and Costa Book Award. She has written and narrated radio programmes, and appeared in the BBC Four documentary series, Birds Britannia, in 2010. Her other books include Shaler's Fish (2001) and Falcon (2006).
Ceri Levy is a filmmaker, writer, curator, and podcast presenter. His Gonzovation Trilogy of books, written with artist Ralph Steadman, comprising Extinct Boids, Nextinction and the recently released Critical Critters deal with the subject of species extinction. He has travelled across the world in order to understand the problems faced by conservationists and has campaigned against the illegal hunting of migratory species in the Mediterranean, especially in Malta. This forms the basis of his project, The Bird Effect. His journals can be read online at Caught by the River.
Each Ask the Wild event responds to the ecology and interests of the host organization and local audiences, working with the most resonant landscape type or species groups for that place, and bringing local experts onto the panel. ASK THE BIRDS is a companion event for the Mark Dion exhibition, Theatre of the Natural World.